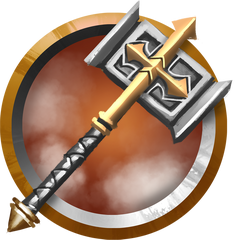 The Warpriest Class Deck gives your warpriest characters a toolkit for Organized Play, or just plenty of flavorful boons to discover in your home game. It also introduces 3 new warpriest characters, including a new version of Oloch, the iconic warpriest.
Back of the Box
Warpriests
The general characteristics and playstyle you can expect of any warpriest (including the 3 in this deck):
Characters
Card List
Count format: (cards/card names)
Total Boons: (100/93) - does not include the 3 cohorts.
Total Cards: (109/102) - includes 9/9 for [character+role+token] cards x 3 characters; not including the card that explains the invokes keyword and how to use this deck in Organized Play/add to your home Base Set.