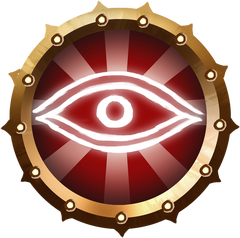 The Oracle Class Deck gives your oracle a toolkit for Organized Play, or just plenty of flavorful boons to discover in your home game. It also introduces 3 full oracle characters, including a new take on Alahazra, the oracle iconic, who was originally introduced in the Skull & Shackles Base Set.
Back of the Box
Magic And Mystery! Oracles see deep into the fundamental secrets of the universe, and use their magical might to bring the future to pass in the present. The Oracle Class Deck accessory for the Pathfinder Adventure Card Game allows players yo bring these enigmatic spellcasters to any base set, including the demon-infested Wrath Of The Righteous campaign! The 109-Card Oracle Class Deck contains three new characters-including a new version of the iconic oracle Alahazra- and both new and familiar allies, spells, items, and other boons to carry your oracle through an entire adventure path. This deck can also be used in the popular Pathfinder Society Adventure Card Guild Organized Play campaign.
Know the Unknown
The general characteristics and play style you can expect of any oracle (including the 3 in this deck):
Excel in Charisma: Divine.
Scout here, scout there; scout everywhere!
NO Augury. You won't need it!
Characters
The bolded ability names and their immediately following italicized text are Community-created and even more unofficial than usual for this wiki. More generally, all playstyle listings here are reductive and incomplete by necessity. Look at them for inspiration, then build and play your character as you see fit: [need show/hide button]
Card List
Count format: (cards/card names)
Total Boons: (100/92)
Total Cards: (109/101) - includes 9/9 for [character+role+token] cards x 3 characters; not including the card that explains how to use this deck in Organized Play/add to your home Base Set.